About Us
The sound of silence isn't always a wonderful thing.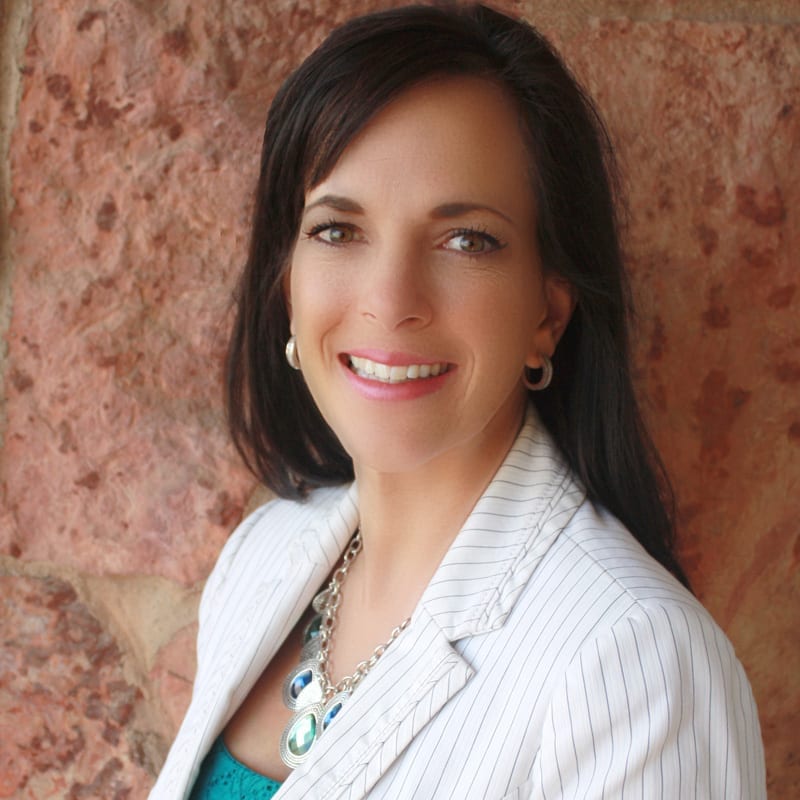 Nichole Kovel, Au.D., ABA
Owner, Audiologist
Dr. Nichole Kovel is a Board Certified Audiologist, providing expert audiology care and education to Colorado Springs residents. Her patient focused delivery model centers around integrity, honesty, compassion and patience. Dr. Kovel utilizes cutting-edge hearing and tinnitus technology in personalized treatment plans for people with hearing loss and tinnitus, while maintaining high standards, integrity, honesty, compassion and patience.
Dr. Kovel interned at Mayo Clinic in Scottsdale, AZ and the Colorado School for the Deaf and Blind in Colorado Springs. She is a Colorado Licensed Audiologist, a Member of the Colorado Academy of Audiology (CAA) and a Fellow of the American Academy of Audiology (FAAA). She is also a Board Certified Doctor of Audiology, certified by the American Board of Audiology in Tinnitus Management and the only southern colorado Audiologist certified by the Tinnitus Practitioners Association.
In her quest to stay atop of the latest research and patient care, Dr. Kovel also has memberships with The American Tinnitus Association, The Tinnitus Practitioners Association, and the Hearing Loss Association of America (HLAA). She is involved with the local chapter of HLAA, the Sertoma Club's Hears Foundation, and the Colorado Springs Senior Resource Council.
Dr. Kovel loves spending all of her "extra" time being active with her kids, husband and dogs. The Kovel family revels in taking advantage of all of the beauty Colorado Springs has to offer.  You can find her hiking in the Garden of the Gods, climbing the Pikes Peak incline, or attending one of her kids' sporting activities.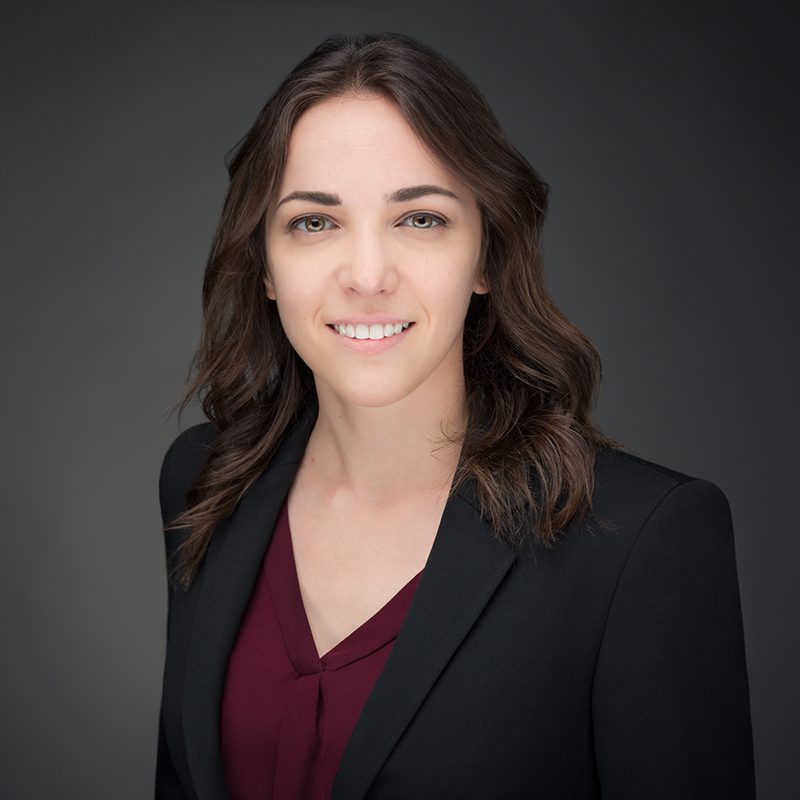 Dr. Carlee Michaelson, Au.D., CCC-A
Audiologist
Dr. Carlee Michaelson strongly believes in providing patient-centered care and works alongside her patients to help them achieve their best quality of life through better hearing. She is dedicated to providing high-level care, utilizing evidence-based research and the latest hearing technologies.  She is passionate about servicing all adults but has a special place in her heart for serving our veterans.
Dr. Carlee Michaelson is a Board Certified & licensed Audiologist She has her Doctorate in Audiology through a joint program between both San Diego State University and University Of California San Diego. She also holds a Certificate of Clinical Competence in Audiology (CCC-A) from the American Speech-Language-Hearing Association. Her doctoral research focused on the impact of recreational noise exposure on hearing health and presented on this topic at conferences in the United States and abroad in Europe. She completed her clinical externship through the Department of Veterans Affairs in San Diego, where she served our nation's veterans by addressing their hearing healthcare needs. She has since worked in private practice, specializing in hearing aid fitting and repairs.
In her free time, she enjoys hiking and backpacking in the beautiful outdoors. When she's home, she can be found spending time with her cats and tending to her indoor "plant jungle."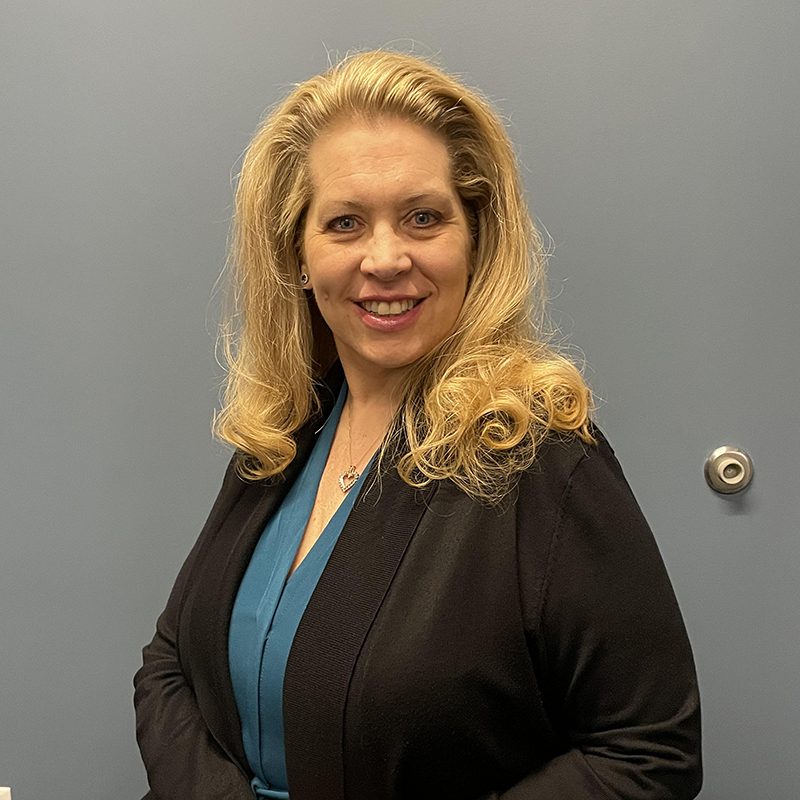 Dana Mischler
Patient Care Coordinator
Dana, her husband and their Chihuahua Tinkerbell moved here five years ago from Southern California to be with their two children and granddaughter. Dana loves camping in the Rockies, spending time on the Lake, and game nights with her family.
Dana brings three decades worth of office management and customer service experience to her Patient Care Coordinator role at Elite Hearing. This experience allows her to serve patients with personalized care and attention to detail while always being guided by compassion and empathy. What Dana loves most about her role at Elite Hearing is to be a part of the journey that enables their patients to hear for the first time in years.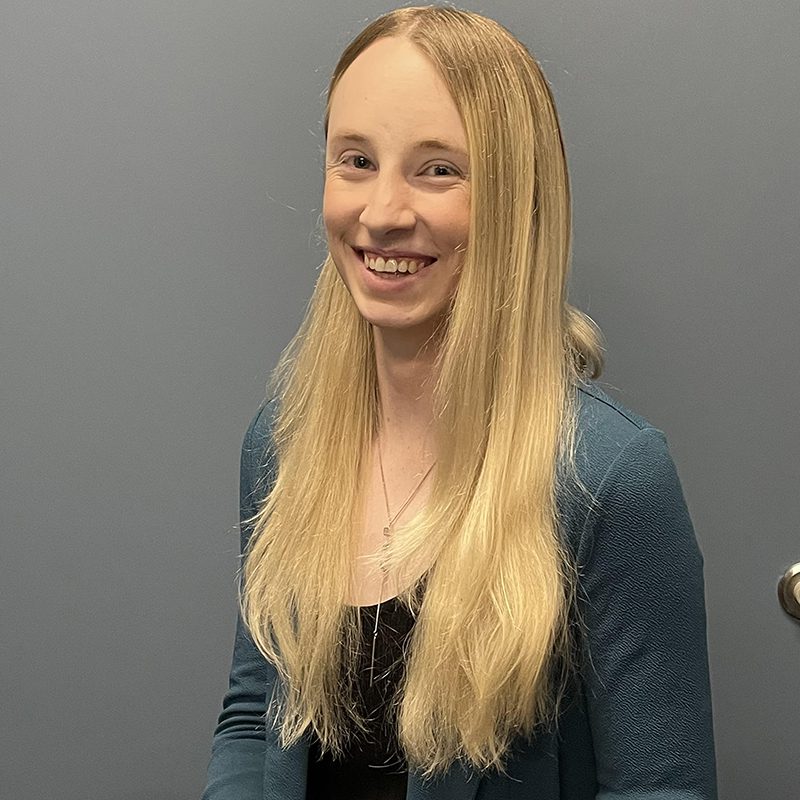 May Johnson
Patient Care Coordinator
May Johnson is a graduate student at James Madison University seeking a Master of Science in speech-language pathology after recently receiving a Bachelor's degree in Speech and Hearing Science. She has a focal interest in TBI, stroke, and cognitive impairment and seeks to provide aural rehabilitation to these populations during her graduate clinic work and as a clinician in future.
She has assisted in the compilation of research in the field of mild traumatic brain injury under Dr. Kathryn Hardin of the Metropolitan University of Denver and published this work in Cognitive Communication Disorders. In her free time, May enjoys the outdoors or being curled up with a whimsical book with her German Shepherd Dacks and cat Faraday.
May's undergraduate studies provided her with a basic understanding of amplification devices. Add this to her commitment to providing client-driven, family centered care and we find her very a very well-rounded asset to our team.
Friendly, Reliable Hearing Care
Elite Hearing of Colorado Springs, founded by Dr. Nichole Kovel, AuD, is the elite standard in hearing healthcare. Providing excellence and education every day, we deliver state-of-the-art hearing and tinnitus solutions on a case by case basis, ensuring our patients have access to cutting-edge technology as appropriate for their individual situations. At Elite Hearing, we care for all your hearing loss, hearing protection and hearing aid needs.
Patient-Focused
We want to know all about you and are committed to you and your experience on your path to better hearing.
Technology Forward
The technology available to the hearing impaired has changed dramatically over the past few years.  But the technologyis only as good as the person who fits you.
Budget Friendly
We will work to make sure that your journey to better hearing stays well within the budget you've set for that journey.
"Great experience, very thorough and informative. Fast scheduling and great products. Life changing!"
"Dr. Kovel is very knowledgeable and did a great diagnosis with recommendations. The office staff (Jo and Donna) have been super to work with."
"Dr. Kovel is professional, caring and strives to create the very best hearing aid experience. She listens to your concerns and patiently explains any adjustments she makes to your hearing reception. I strongly recommend Dr. Kovel and her team."
Get in Touch
Ask a question or schedule an appointment below.
4195 Centennial Blvd Colorado Springs, CO 80907